miniDSP Flex HT¶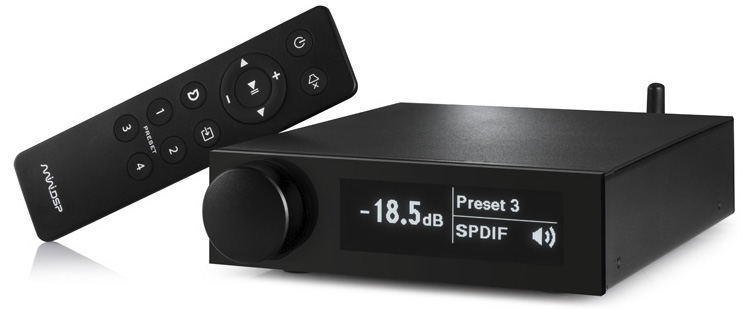 Product Overview¶
The miniDSP Flex HT is a compact eight-channel input, eight-channel output high-resolution audio processor. It features eight channels of unbalanced (RCA) analog output, multichannel USB audio input, multichannel linear PCM audio via HDMI eARC, and two stereo digital inputs on SPDIF and optical connectors.
The HDMI eARC feature enables simple integration into modern home theater systems. A single connection to an eARC-enabled television allows up to 7.1 audio from sources connected to the TV. (Source devices must be able to output multichannel linear PCM audio.)
The miniDSP Flex HT can be purchased with a WiSA (Wireless Audio Streaming Association) transmitter. This is an optional hardware upgrade that can be added at the time of initial purchase only. The WiSA transmitter wirelessly sends all eight processed output channels to compatible WiSA speakers and subwoofers.
Note
The WiSA transmitter is not available for purchase yet as we are currently proceeding through the WiSA certification process. We will update the Flex HT store page to enable the optional WiSA upgrade as soon as certification is finalized. Please note also that for logistical and manufacturing reasons, the WiSA upgrade can not be added to units that were purchased without it.
A full suite of miniDSP's powerful audio processing tools – including bass management – and flexible I/O routing support applications from 5.1 and 7.1 home theatre through to subwoofer integration and active speakers. The optional multichannel Dirac Live upgrade provides world-class room correction.
Info
DISCLAIMER/WARNING¶
miniDSP cannot be held responsible for any damage that may result from the improper use or incorrect configuration of this product. Please read this manual carefully to ensure that you fully understand how to operate and use this product, as incorrect use or use beyond the parameters and ways recommended in this manual have the potential to cause damage to your audio system.
Please also note that many of the questions we receive at the technical support department are already answered in this User Manual and in the online application notes on the miniDSP.com website. So please take the time to carefully read this user manual and the online technical documentation. And if an issue arises with your unit, please read through the Troubleshooting section first. Thank you for your understanding!
WARRANTY TERMS¶
miniDSP Ltd warrants this product to be free from defects in materials and workmanship for a period of one year from the invoice date. Our warranty does not cover failure of the product due to incorrect connection or installation, improper or undocumented use, unauthorized servicing, modification or alteration of the unit in any way, or any usage outside of that recommended in this manual. If in doubt, contact miniDSP prior to use.
Typical applications¶
Figure 1 shows the miniDSP Flex HT in a typical 7.1 home theater application. HDMI sources are switched through the connected TV, which in turn sends audio to the Flex HT via its HDMI eARC (audio return channel) port.
If outputs are unused, they can be used for additional subwoofers. Figure 2 illustrates a modified configuration with three subwoofers connected. There are a number of ways of managing multiple subwoofers; see the app note Tuning multiple subwoofers with miniDSP for an overview and starting point.
Dirac Live room correction¶
Info
Dirac Live is an optional upgrade. This section applies only if Dirac Live has been purchased and activated. For information on how to upgrade, see Upgrade to Dirac Live.
The miniDSP Flex HT executes multichannel Dirac Live® digital room correction, from Dirac Research. Dirac Live's mixed-phase filtering technology will improve the imaging of your system, minimize the effects of room modes and resonances, and improve dynamics and clarity.
To accomplish this, the Dirac Live software steps you through the procedure for taking measurements around your listening area. It employs a sophisticated analysis algorithm to make the optimal correction across the whole listening area, not just at a single point. You have full control over the target frequency response. Measurements are taken with the miniDSP UMIK-1 or UMIK-2 calibrated acoustic measurement microphone.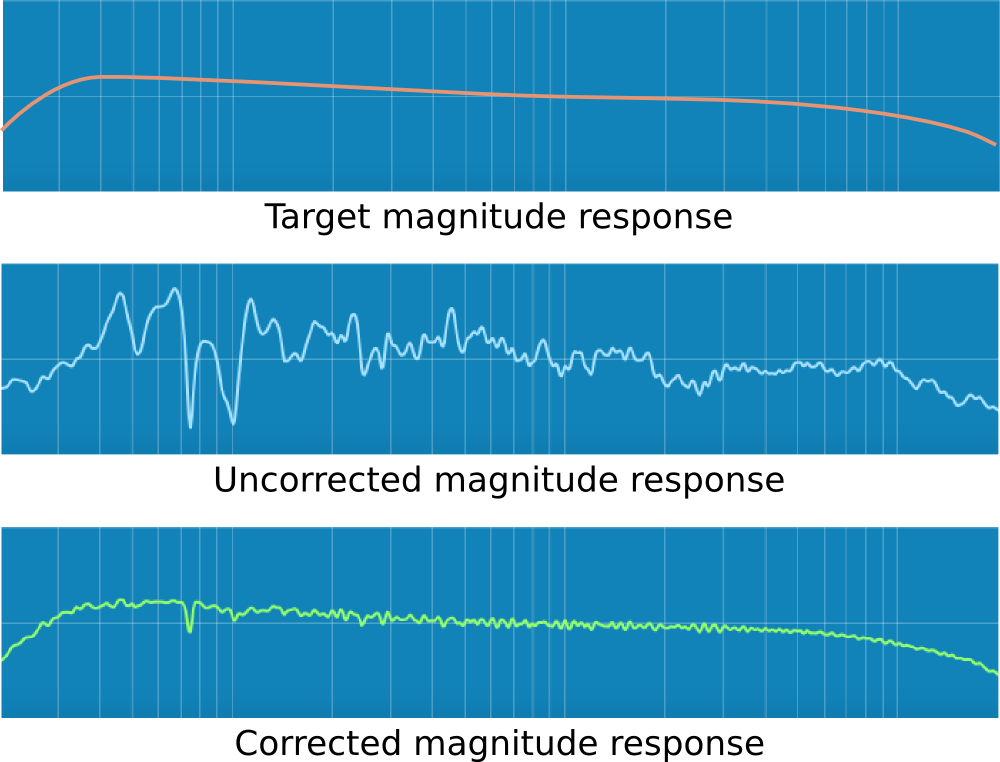 In addition to correcting magnitude response, Dirac Live® corrects the system's impulse response, which reflects how the system responds to a sharp transient such as a drumbeat. Reflections, diffraction, resonances, misaligned drivers, and so on, all combine to smear out the transient. Impulse response correction is a critical factor for accurate sound-staging, clarity and bass reproduction.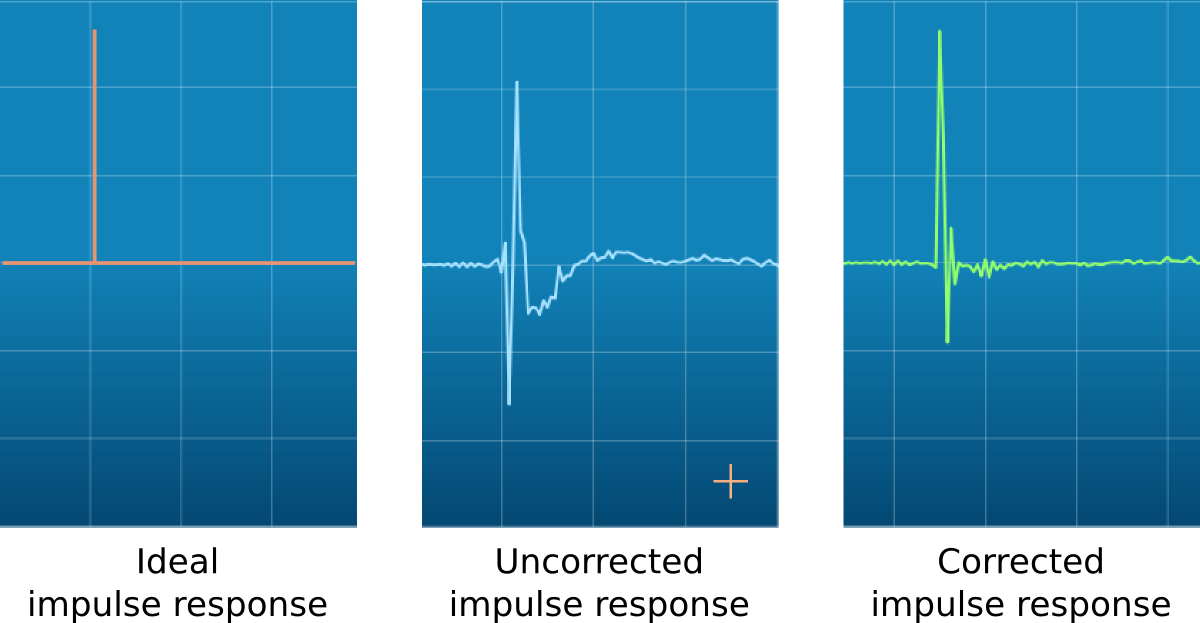 Specifications¶
The full specifications are available in the datasheet at the following link: