miniDSP Flex Eight¶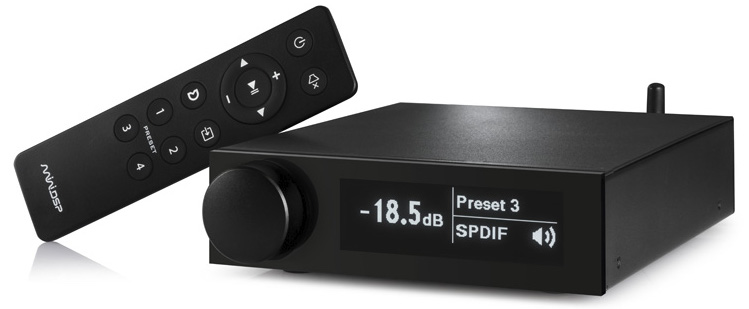 Product Overview¶
The miniDSP Flex Eight is a stereo input, eight-channel output compact high-resolution audio processor. It features two digital inputs (SPDIF and optical), USB audio, Bluetooth streaming with LDAC™ and aptX™ HD codecs and automatic Bluetooth input selection, and an OLED front panel with physical volume control.
Dirac Live upgrade¶
The miniDSP Flex Eight can be upgraded to run stereo (two-channel) Dirac Live® room correction. This requires an additional purchase for the Dirac Live license. You can either purchase the miniDSP Flex Eight with Dirac Live already activated, or purchase the Dirac Live upgrade at a later time from within the Device Console. Refer to the instructions here:
Note that the upgrade applies per device.
Typical application¶
The miniDSP Flex Eight is ideal for compact active loudspeaker solutions. Any outputs that are not used for the speaker can be used for independent subwoofers.
Figure 1 shows the miniDSP Flex Eight used as an active crossover with two subwoofers integrated. With multiple digital inputs including Bluetooth audio streaming, this is very cost-effective way to build a modern active speaker system. Add the optional Dirac Live software upgrade for world-class room correction.
Of course, a full four-way active speaker could be built instead, or a two-way speaker with up to four independent subwoofers.